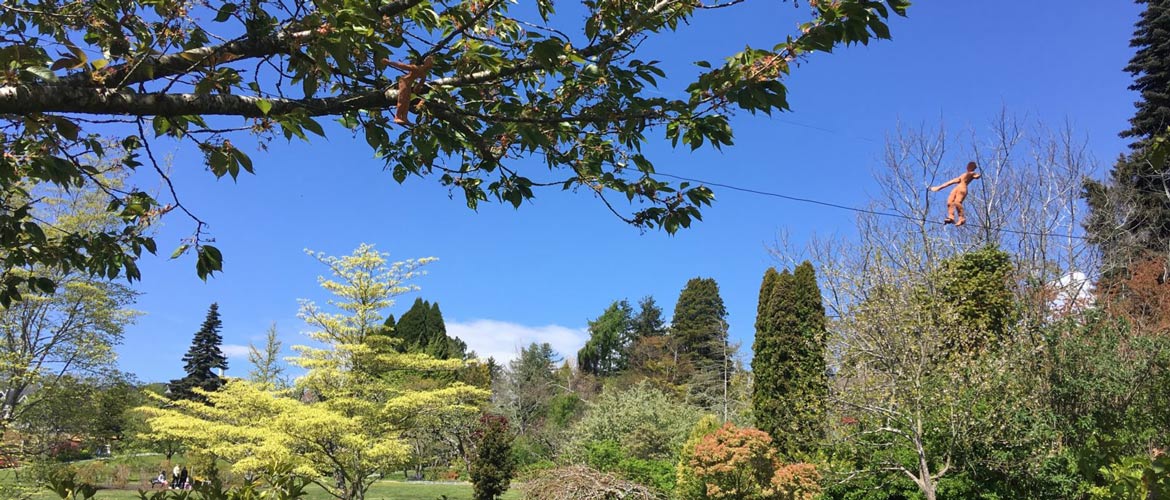 Claire Moore – Figures on Tightropes – viewed through 'eye boxes' – collaboration with Eduardo Meneses . Clay, wire, printed boxes.
Understory is a Z·inc invitational, comprising ourselves with more than 10 additional artists. We will be about 20 in number, installing many varied projects which will be found throughout the garden for a one-month period.
From soundscapes to sculptures to works that incorporate plant materials themselves, Darts Hill Garden provides each of us with a uniquely rich environment to inspire experimentation, exploration, and integration of our respective works on the spectacular grounds.
Understory will offer a new way for regular visitors to experience the garden, as well as an opportunity to bring new visitors to Darts.
We greatly appreciate the support from the Darts Hill Garden Conservancy Trust Society, Surrey City Staff and the City of Surrey's Cultural Grants Program in the implementation of this project.